Basic Driving Instructor – 23 – 10 – 27
Register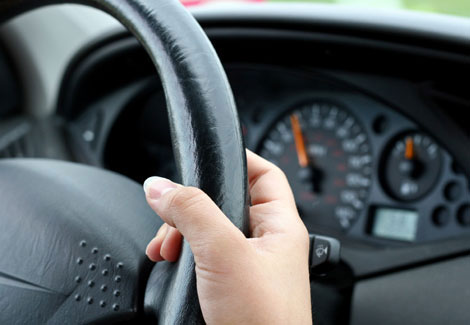 Course Description
Register early as demand is high and the course fills up quickly.
Intense and challenging, the course prepares the graduate to train novice drivers in-vehicle and requires dedication with full time class attendance and some preparation at home each evening.
This four-week course is designed to satisfy the educational requirements set out by the Ministry of Transportation, Ontario to qualify for a Driving Instructor License. Licensed instructors are qualified to teach the in-vehicle portion of the MTO Beginner Approved Driver Education Course.
For further information please contact our Registrar, Merle Fourie: ph: 905-625-0556 Ext 226 or email: mfourie@osl.org
Course Content
Please note that the since 2017 the Ontario Safety League offer this program under the new Approved MTO curriculum; e.g. more weight being given to in-car time and less to in-classroom.
The 130 hour curriculum consists of two segments:
In-class 80 hours includes
Communication skills;
Presentation skills;
Basic lesson planning;
Rules and regulations;
Novice driver evaluation;
Knowledge of Highway Traffic Act
Knowledge of Defensive Driving techniques
All teaching in-class is delivered from our Mississauga location (212-2595 Skymark Ave.,)
In-vehicle 50 hours includes
Driver evaluation above G2 level;
Development of technical in-vehicle maneuvering skills;
Development of skills to teach driving knowledge and skills to novice drivers.
Learning Outcomes
Graduates will be able to give acceptable skill performance and knowledge feedback in the following general areas:
Communication skills;
Setting student learning objectives;
Measuring student learning;
Instructional skills;
Lesson planning;
In-vehicle driving performance;
Demonstrating competent, safe and defensive driving practices.
Format
Classroom: formal & informal instruction, workshops & practical exercises
In-vehicle: formal & informal instruction, assessment for technical, teaching & driving skills
Resources
Materials: Participant and workshop materials,
Reference: Highway Traffic Act, MTO Driver Handbook, selection of curricula.
Evaluation
Full attendance, classroom and in-vehicle teaching performance, assignments and lesson planning, presentations and tests, overall participation.
Certification
OSL Basic Driving Instructor certificate satisfies the course requirement to obtain a Driver Instructor License from the Ontario Ministry of Transportation.
Prerequisites
Four (4) consecutive years of driving experience, 'G' license at time of application and no demerit points.
Ontario Secondary School Diploma (or equivalent)
*See outline below of items to be completed at the DriveTest Centre
Duration
130 hours (20 days); 80 hours in-class and 50 hours in-vehicle.
8:45 am to 4:15 pm daily, homework will be assigned.
STEPS / GUIDE ON HOW TO BECOME A DRIVING INSTRUCTOR IN ONTARIO:
To become a qualified driving instructor in Ontario, the Ministry of Transportation requires successful completion of the approved MTO driving instructor course. The Ontario Safety League has been turning out top quality Driving Instructors for many years. Our Instructors are the best in the industry.
STEP #1: Contact Ontario Safety League at 905-625-0556 or email info@osl.org
Register by completing our OSL Student Registration form and fax, scan and send by email, or by Canada Post
DO NOT drop by the OSL offices without an appointment
STEP #2: Visit any DriveTest Centre
Pay the standard fee for a Driving Instructor Application
Take the Vision test; make sure you bring any corrective lenses with you.
Take the G1 Knowledge test (Road signs & Rules of the Road) and this takes about 30 minutes. It would be best to have studied ahead of time for this test.
Book a road test
STEP #3: Visit your local police station with two pieces of identity and request to have the VSC (Vulnerable Sector Check) process started (it will take several weeks)
Once you receive the returned VSC – take it to a DriveTest Centre the agent will forward your information to the MTO for review.
Students who complete the OSL Basic Driving Instructor course successfully will receive an Ontario Safety League Driving Instructor Certificate.
Driving schools throughout Ontario regard our certificate and teaching method in very high regard.